Why ask for a loan to buy a tiny studio type condo unit if you can buy the whole condo building WITHOUT borrowing money from the bank. 
You will even save yourself from hassles of paying bills and maintenance and from subjecting yourself from paying high interest rates. 
So, some friends were asking me, "Why stock market? Why not just start my own business?
Buy a condo unit and rent it out or sell it out in the future. Isn't that a great investment? 
Is the return from stock market really good that I opted to venture into it?"
Well, my answer is simple. "This is the investment instrument I see fit to my needs and current situation".  
I understand it best compared with other investment instruments. In short, the stock market is the one which is within my reach right now, mentally, emotionally and financially. 
If you also ask me why stock market? Here are the 5 Reasons Why The Stock Market Works For Me and perhaps it may also work for you
5 Reasons Why The Stock Market Works For Me
Top 5: My SSS Pension alone when I'll be 60 years old won't suffice to cover my old age needs
Because I was never a government employee, I am not entitled of the GSIS benefits. Instead, I have the SSS.
When my father was still alive, he only used to receive a meager amount from SSS for his monthly pension.
So little that it barely buys him his daily medication. I was so curious that I wanted to know the approximate amount  I'll be receiving also once I'll reach the age of 60.
So, I visited the SSS website to learn how to compute the members' retirement pension.
I was shocked to see the amount that appears on my calculator. I calculated it twice, thrice, many times hoping that  I previously pressed the wrong button and that it will give me a bigger amount this time, but unfortunately the calculation was right.
The amount is tumataginting na more than 9,000 Pesos. This will be the money I will be receiving monthly after 27 years, and 27 years from now, what can 9,000 Pesos buy?  
Investing in the stock market will absolutely give me more chances to take care of myself financially when I can no longer work to earn. If I will continue investing actively, regularly, for 27 years, I will not only have 9,000 pesos a month, but more.
Top 4. I don't possess remarkable skills and amount of money to manage a big business
Business is a bullet train or speed jet to wealth, but let's face it, we need much money, much time, and expertise to build and run a hotel, a fast food restaurant, or a shopping mall, a gasoline station.
However, in the stock market, you can become partners of real estate companies, malls, fast food restaurants, banks.
Because you are a partner, you share with their losses but most especially, with their gains.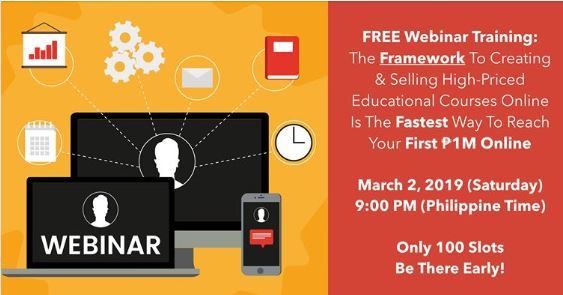 Top 3: No pressure from due dates
Unlike other investment instruments, stock market investing gives me the freedom to make my own schedule of funding my online stock market account. I no longer need to undergo the pressure of meeting premium due dates.
Before I become aware of the stock market, I only know VULs (offered by many insurance companies). 
To pay for my premiums, I used to borrow money just to meet my Insurance company's payment schedule which I find it very stressful.
But now in the stock market, no pressure. The decision is all mine. 
Top 2. Freedom to decide on the amount of money to invest regularly
In connection to reason number 3, directly investing in the stock market provides me freedom to decide how much money I will invest in a particular time.
Compared with other investments like my VUL, I have to pay a fixed amount whether I have enough money or not.
In my VUL I don't have control of what stocks my VUL manager will buy. In my stock market investing, if my budget is tight, I may only invest a little and buy few shares, if there is more cash, I may also invest more and buy more shares. I also decide what stocks to buy and which stocks to let go.
No pressure but or course, I have to bear the sole responsibility of  growing my wealth. 
Top 1: I teach full time
I work 8 hours everyday from Monday to Friday which is also the same time the stock market opens.
I teach and as a teacher, work does not end in the classrooms. I have to prepare lessons, grade papers, talk to students, and attend meetings and more related and unrelated responsibilities.
So, this working setup makes me realize that to grow my money, I should look for an investment that runs itself while I work. 
Through the stock market, I can have the ability to duplicate myself earning both an active income and a passive income.
If I understand what I'm putting myself into, the chances are, I can minimize risks and maximize returns.
As Robert Kiyosaki once said when it comes to legitimate investments, "There is no risky investment, only risky investors." 
P.S.1. If you are blessed by this post, share the blessing also to your loved ones and friends by sharing this post to them. 
P.S.2. I am inviting you to join us in our Facebook Group https://www.facebook.com/groups/isavenvestify/
P.S.3. If you also want to learn how to invest in the stock market, get your FREE ebook that teaches how by filling in the form below