Click on the banner to start a successful affiliate marketing business
Don't start spending all your money until you have spent them all. -Violeta Depalog
Plan, have a budget of how this money is to be spent before starting to spend even a single cent of it.
That's easy. The most difficult part is sticking on it. How disciplined are you in following your budget? One more question that you have to address is what is in the budget.
Oh, by the way do you do budgeting?
Here's what happens if you don't.
The reason we have a lousy financial life is we have a lousy financial calendar.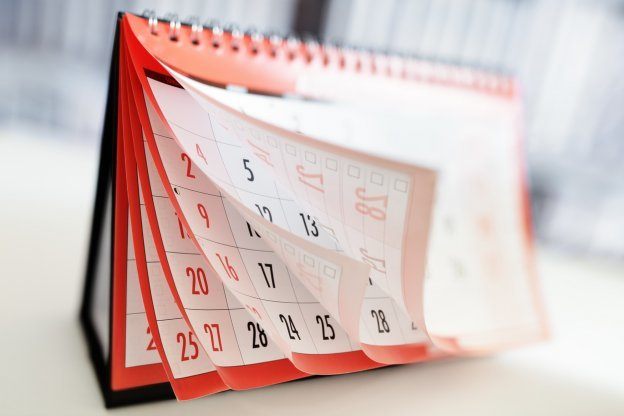 (This financial calendar below is adapted from Laurent Dionisio's letter to me with a little bit of a twist. Laurent is one of the TRC Affiliate top earner)
January
Time for New Year's resolution. Saving and investing surely is in the list.
Unfortunately, because your money is almost if not totally gone during the holiday season, you won't start saving yet. You might as well fill in your fridge and your table with food in round shapes to attract a 'prosperous' new year.
You still have 11 more months left to save money and invest anyway.
February
The month of hearts. You want to make this month special. You want to kindle or rekindle a romance.
You will arrange a date. You will absolutely buy gifts probably flowers, chocolates, gadgets or travel. And with the commercialization of special holidays these days, there are more options to choose from.
So, saving and investing have no room just yet this month because this month's salary will mostly be allotted to make this month special.
Valentine's Day just happens once a year anyway.
March
Graduation month. You will be looking into your wardrobe and start deciding on what to wear on Graduation Day.
One of your children will graduate this month, the other will receive the highest honor. You must prepare a feast – a 'blow out' and invite your neighbors, friends, relatives, your children's friends and teachers.
Saving and investing? Later na lang. It's still March anyway.
April
Absolutely, after all those long grueling months of being in the classroom and the sleepless nights in encoding all your DepEd reports, you need to relax. You need to be with family and friends enjoying the splashing cool water from the beach and savoring the cool see breeze.
A summer get away.
But every get away needs money and often than not the budget comes short because of other incidental expenses and of course pasalubong.
This is the fourth month and yet your savings account is still empty. No investment started yet, too.
Next month na lang, I haven't received my bonus anyway.
May
Enrollment time. Summer is almost finished and new school year is right around the corner waiting.
Tuition fee first before others.
Then, Birgada eskwela next. You will be buying most of your classroom decors and paint for your classroom walls.
Saving and investing, come last. Will you save now? Not yet, there are other school needs to be fixed muna.
It's only May anyway.
June
Back to school. The children need a new set of school uniform, pair of shoes and other school supplies.
Many children these days don't want to use Mongol pencils anymore. They no longer want those notebooks with the famous artista's face on the cover. They want these shiny glittery pencil cases, a hard bound notebook, a branded bag.
With the back to school expenses, saving and investing are again put on hold.
Well, it's just half of the year and it's not like a whole year is gone anyway.
July
Major expenses is not so tough this month maybe but there's usually a rainy season sale on the mall.
Since you haven't bought some things last month because of the back to school rush, this is your time to buy a new pair of shoes or bring home a new set of appliances.
Have you saved already? Started investing perhaps?
Next month na lang, you have to buy yourself gifts. You've been working so hard and you deserve a treat anyway.
August
Chinese Ghost month.
Expenses is not so tight but because August is known to be the ghost month, you will be afraid to start investing in a fear that you will lose your money because historically speaking, stocks are cheaper this month compared to other months
So, you haven't started investing yet.
It's better to wait and be safe anyway.
NOTE: Many take this opportunity to accumulate shares of stocks because the prices are lower and they hope to sell them later when price starts going up.
September
Start of berrr months
You've got your salary again but New Arrivals at the Holiday Season Sale in the malls are now up. Besides, there's also a birthday celebration waiting. Next month will be the end of the semester and you know you will be needing a large amount of money.
September pa lang naman, anyway.
October
First Semester ends.
Final exam is coming and enrollment for the next semester, too.
Time for tuition fees again.
Save and invest next time.
I will receive my bonus next month anyway.
November
Undas month and bonus month
Time to commemorate our departed loved ones. You will also go back home to your probinsya or to your hometown.
Because you've been away for quite some time, this is also a time to meet relatives and your childhood friends.
You have already received your bonus but because last month, you borrowed money for the tuition fees and necessary expenses, you've already distributed your bonus to whoever you owe money last month. Often than not, the bonus is still not enough to pay them all.
Have you saved or started investing? Not this time.
We still have 1 month left this year anyway.
December
It's the Holiday Season again!
Series of Christmas parties begin. Time to budget for the gifts, parties and trips.
This holiday season is very important to us. We spend so much this time of the year.
You buy new furniture, new décor, new clothes, fire crackers and fireworks, and cash gifts to our inaakas. Non-stop spending to be merry on Christmas Day.
And so, the year has ended.
Have you saved and invested this year? Probably not yet. There is just too much expenses and your salary is barely enough to cover them all.
There is still next year anyway.
Then, comes January another cycle starts.
That's why your financial plan fails. Saving and investing come at the end of your list. So,they are forgotten or scrapped from your monthly priorities.
If you have started saving up little amount every time you get your salary, you should have already created a habit of saving by now.
If you have started investing in January, your investment should have been in its season of Santa Claus rally! Where stocks usually go up and up!
The brutal lesson here is, there is no right month or year to start saving and investing. Because the fact is we all have major expenses to cover every month and so you cannot say saving and investing comes when money isn't tight. You must include this in your monthly budget. This is the painful lesson I have learned few years ago. You can read why >>It is always best to start early here<< 
No matter how big or small the amount is, the most important thing is you start and you do it regularly.
I told my niece few days ago to start, just start even if she starts setting aside 50 pesos, 100 pesos, 500 pesos every pay day before spending the rest of her salary. If she will do this regularly saving will become her habit and it will soon become a part of her. Then, soon the opportunity to invest comes next.
Maliit man or malaki daw po ang sahod basta marunong imanage ang pera, lahat po tayo ay may chance na makapag-ipon para sa pagdating po ng panahon, may makukuha po tayo. – Gina, The Maid Who Invest in the Stock Market

———-
P.S.1. If you are blessed by this post, share the blessing also to your loved ones and friends by sharing this post to them. 
P.S.2. I am inviting you to visit and like our Facebook Page www.facebook.com/isavenvestify
P.S.3. If you also want to learn how to invest in the stock market, get your FREE ebook that teaches how by filling in the form below
P.S.4. If you want to receive a FREE ebook about affiliate marketing and start earning from 1000 Pesos up to 11,000 Pesos each sale, click on this link to download >>Be Your Own Boss<<