Hindi kami mamamatay sa COVID, sa gutom kami mamamatay!!!
Unfair, kami ang nagbabayad ng buwis, tapos hindi kami mabibigyan ng Ayuda?
These are what we see on TV everyday.
COVID-19 affects everyone. Mahirap-middle class-mayaman, damay damay na yan.
How is the COVID-19 affecting you and your family?
Right after the declaration of the Enhanced Community Quarantine in entire Luzon, halos ganito na lang ang nakikita ko sa social media
When boredom strikes…
Walang magawa
Pictures of 2-3 kilos of rice plus instant noodles and 2-3 cans of sardines.
(Guilty me…I also posted this photo to show my gratitude to our barangay workers. See below)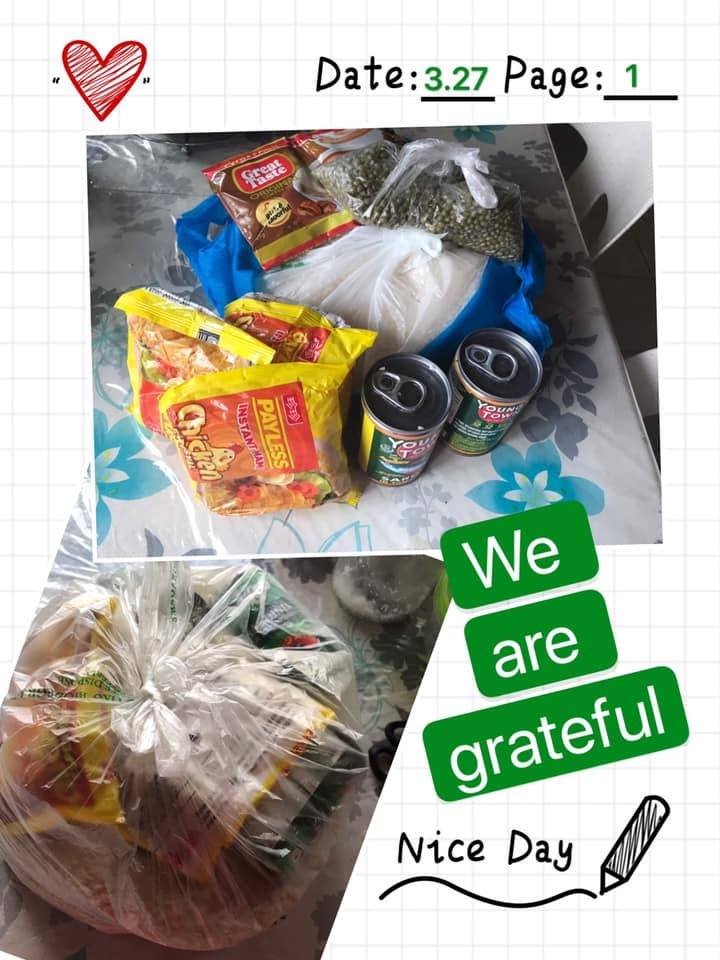 We have different unique stories to tell about our experiences during the lockdown due to COVD-19.
I for one, since the lockdown, minsan lang akong namalengke.
After that, sa kapit bahay na store na lang kami namimili ng other needs namin.
Kalbo na and puno ng malunggay ng nanay ko,
Nagkakaubusan na rin ang talbos ng kamote, alugbati, at sayote sa bakuran namin.
kinatay na rin ang alagang pato ng kapatid ko.
I think we both agree that this is mahirap, I never have imagined that something like this will happen to us, worldwide.
We were unprepared. The government is unprepared. The economy is unprepared.
The Stock market plunged down.
Few days right after the lockdown, the PSEi has gone down from 6000 down to 4000 that fast.
Buti pa yung mga preppers sa America maraming naimbak na pagkain.
Nakakadepress at nakakabahala rin ang mga news sa tv at radio.
But one thing is for sure.
We must cope with the stress na dulot ng crisis na ito.
How Can We Survive The Challenges Of This Enhanced Community Quarantine (ECQ)?
How can we turn the negativity that this ECQ brought to us to something positive and productive?
Let me share with you our 14 minute kumustahan with Sir Peter Matthew, the Founder/Owner of the House That Accumulate Passive Income or HAPI.
(Click the image to watch)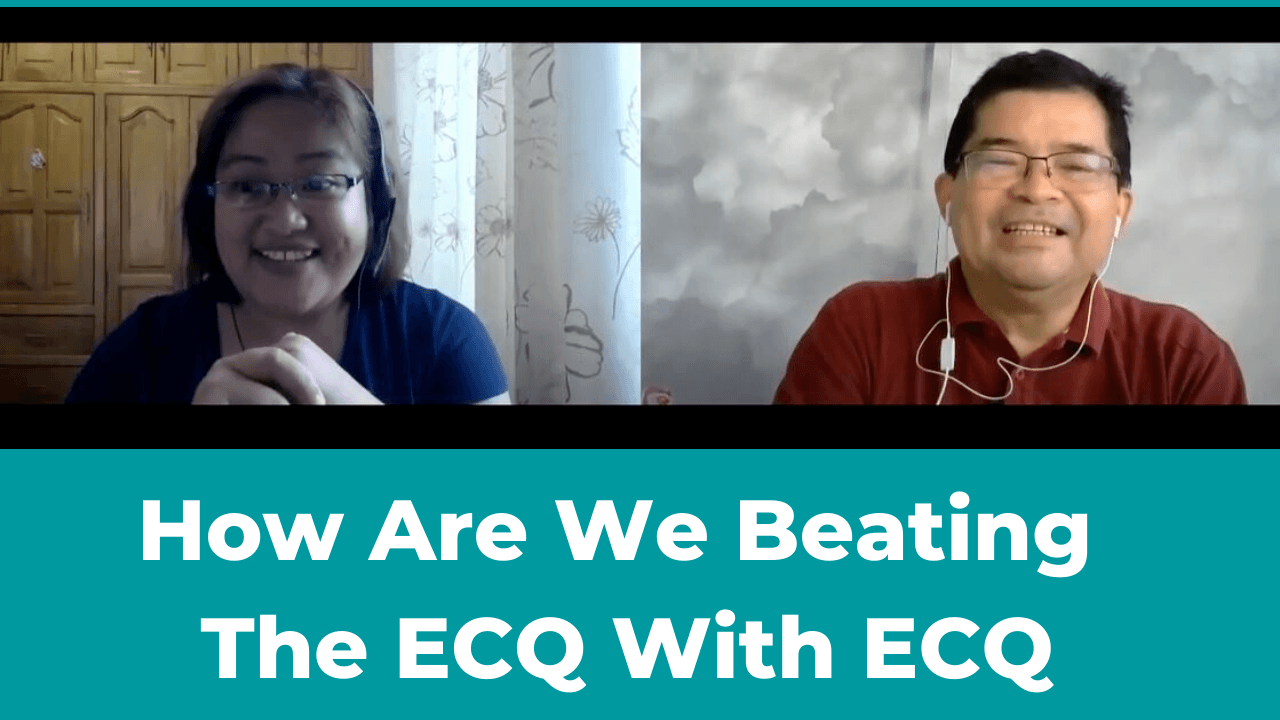 Sir Peter shared that aside from Enhanced Community Quarantine, ECQ should also stand for Exercise, Connect, Qualify Ourselves.
Exercise
Continue to keep fit.
This will not only ease the boredom, but it will be beneficial to your body as it also helps boost the immune system.
Connect
Before the ECQ, we are too busy with work and we usually lack the quality time to connect with our loved ones.
On the positive side, this ECQ gives us this opportunity to communicate and connect with our family and friends both offline and online.
Wo do not only connect to our loved ones, but we are also given ample time to connect with our GOD.
Qualify Ourselves
According to Sir Peter, instead of dwelling on the negative news we should focus more of our attention to improving ourselves.
Spend the time at home to learn new skills that can help you and your family.
Yes, COVID-19 is scary. I am scared.
I am stressed with the soaring number of infected patients and deaths, but I believe that this will pass and as we wait for it to pass through, let's take good care of ourselves and get out of this crisis as better persons.
How about you?
How are you coping with this crisis?
————–
P.S.1. If you are blessed by this post, share the blessing also to your loved ones and friends by sharing this post with them. 
P.S.2. I am inviting you to join us in our Facebook Group https://www.facebook.com/groups/isavenvestify/ and like our Facebook Page https://www.facebook.com/isavenvestify1/
P.S.3. If you also want to learn how to invest in the stock market, get your FREE ebook that teaches how by filling in the form below