"People Without Dreams Perish" – Jim Rohn
It is NOT easy to be a winner, but it is EASY to be a Loser.  All you need to do is STOP dreaming.
Soldiers without food DO NOT die
Soldiers without guns DO NOT also die
But Soldiers without DREAMS, will surely die
It is their dream that keeps them alive in the battle field.
I also shared this to our Year 12 students who just graduated on Monday
And I have to speak slowly to make sure that they understand what I was saying.
They were excited to leave our school And set out their foot to universities in Australia 
But beneath those excited eyes is the fear of the unknown.
Chinese kids, the only child in the family, who were being overly protected by their parents w
ill now go to another country…to an English speaking country…with a totally different culture
Alone
And so, I want them to hold on to their dreams
To Survive
Like our students, You Are Also A Soldier
A Soldier in your own battle field
And to survive you have to keep dreaming.
Jim Rohn Said: "Without Dreams, People Perish"
I know that you have beautiful dreams for yourself, but most importantly, you have beautiful dreams for your family, for your relatives, for the people you love.
Therefore, if things seem to be hard, if your goals seem to be impossible
Think of your dreams
There may be times that your work gets in the way in achieving the bigger dreams you have
Dreams of having a financial stability for your loved ones.
A financial stability like what Ma'am Anaceta, Ma'am Arlene, Ma'am Jingo, and Sir Jonathan described.
A financial stability in which…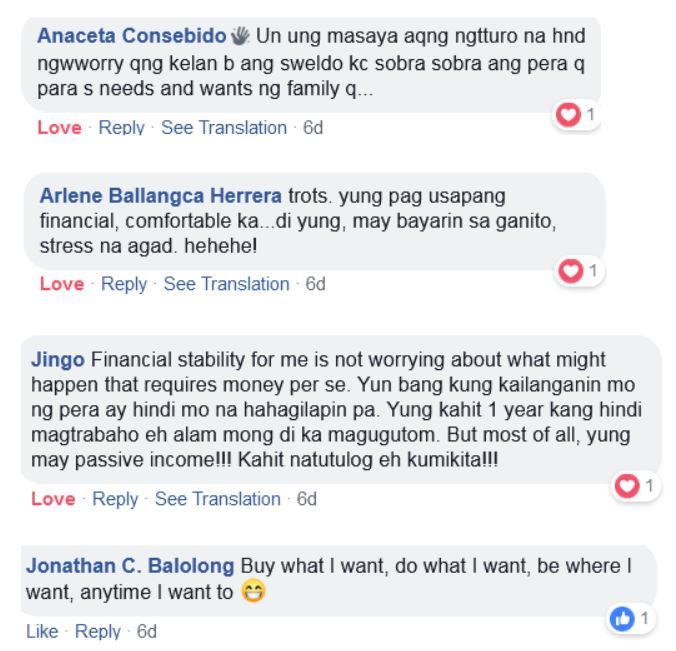 But…Dreams Don't Just Happen Magically
Only dreams coupled with actions come true.
My challenge for you today is…
Will you choose the easy way and be a loser? or

Will you choose to dream and survive?
My follow up challenge will be…
To what extent are you going to act on your dreams.

What are you willing to do to finally start making your dreams come true?
Remember that:  Every time you give up on your dreams, You are not not just giving up on your dreams alone, But you are giving up on the brighter future that your children, partner, parents "FAMILY" can have.
To be a  loser is EASY, you just have to GIVE UP acting on your dreams.