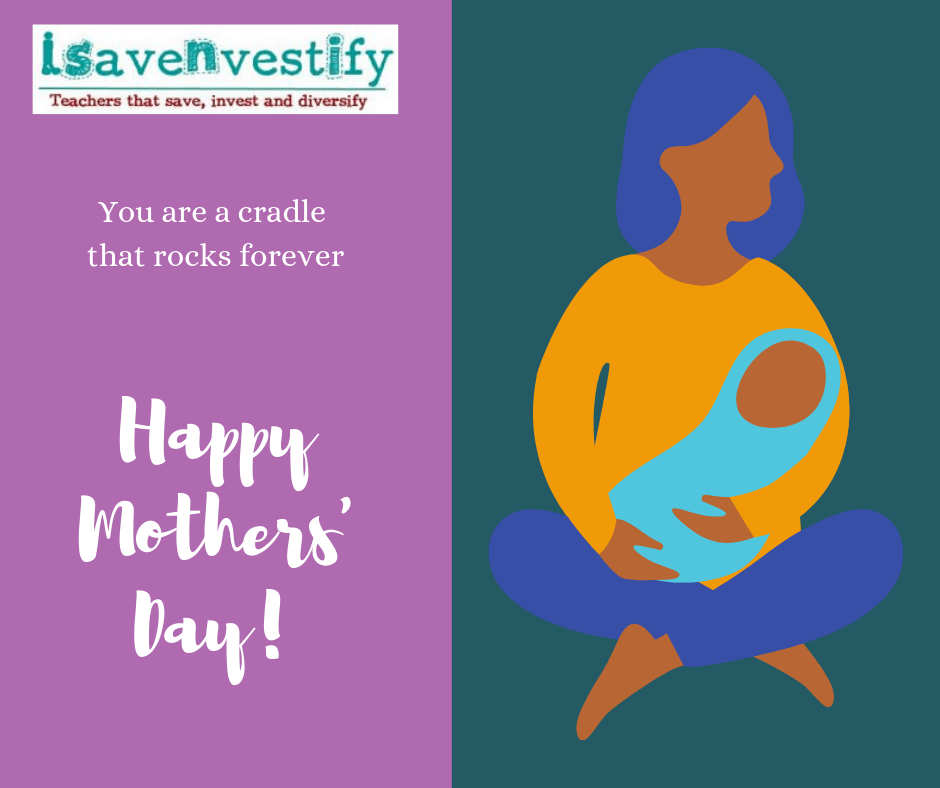 There's a Mother's Day Token At The End Of This Letter
Dear Mama,
At a young age, I have watched how strict you were to my brothers and me.
I couldn't understand by then why…
you used to beat my palms every time I wouldn't go home on time or refused to do house chores, or refused to get a nap after lunch.
I remember one time when classes were canceled and as I was entering the house you met me with a long tiny stick on your hand and beat my butt so hard because instead of going home straight from school, I spent the whole day with my friends scouring for ripe pineapples and other fruits in one of my friends' grandpa's backyard.
I couldn't understand by then why…
you often refused to buy me toys like my favorite doll. Instead what you did was you made me one.
I watched you cut and sew an old flour sack and stuffed it with the cottons you took from the fallen cotton fruit of our neighbor's tall cotton tree. You took some strings from an old rice sack and took out your blue Pilot Pentel pens and shaded the white strings to turn them blue.
Then, one by one, you attached them on the doll's head with your old crochet. You drew 2 big eyes, smiling mouth and 2 small dots between them. Finally, you took my old red baby dress and put it on the doll and handed the life size blue haired baby doll to me.
I couldn't understand by then why…
I needed to wear the same sweatshirt and jacket every time the weather turns cold.
I still remember that old striped turtle neck sweatshirt  and the little jacket similar to your uniform that you used to let me wear and we all assumed that it was my favorite without me realizing that it's the only best looking jacket I've got.
I couldn't understand by then why…
you needed to go straight to the "umma" to plant camote after work even when it's raining, Then come home at dusk.
I couldn't understand by then how…
you could stay up late writing and reading and just let daddy tell all the bed time stories to me after the 6 o'clock drama "Dagiti Sarsarita Ni Lola Angela".
I couldn't understand by then until I turned thirteen.
You used to beat me to teach me responsibility and respect to others' property.
Instead of lashing out on me because of an expensive doll, you patiently and happily made one for me.
You clothed me with the same sweatshirt and jacket because my brothers were still in college, but then you made it sure they were clean and tidy to wear.
You went straight to plant camote after work to help bring more food on the table.
You sacrificed your time to bond with us because the principal and supervisor will evaluate you in few days' time.
Thank You
Mama, thank you for doing all those things when I was young.
Thank you for your creativity to always make do of stuff around to bring me joy
Thank you for your strength to be firm on me when I made mistakes that made me learn responsibilities.
Thank you for your hard work and examples that showed me that to achieve success, I must first work on myself.
Thank you for your plain and simple living that taught me how to value the fruits of my labor.
Thank you for your devotion to Mama Mary and Her son Jesus…
Thank you for the all the beatings, too.
All these, made me to be a well rounded person as I am now…
a strong, hard (smart) working, independent, God fearing woman.
I couldn't imagine what my life could be without a mama like you.
Thank you for being my number 1 fan and supporter who believes in what I do.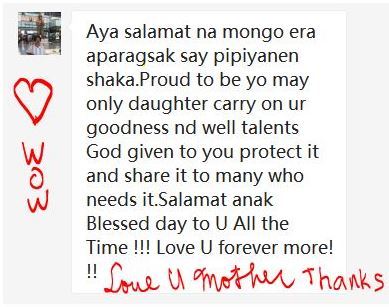 Kudos
To you and to all mothers who used to beat their children but shadowed the pain in their hearts as they see their children cry…
To you and to all mothers whose hearts melted when they couldn't provide their children's little wishes…
To you and to all mothers who sacrificed their "me" time with their children to give them a brighter future….
My sincere gratitude to you all.
I couldn't imagine a world without mothers like you.
Happy Mother's Day to you.
Mother's Day Gift
As a token of appreciation, here is my gift to you all.
My Money Booster eBook. May this equip you with more power as you continue to be heroes to us all.